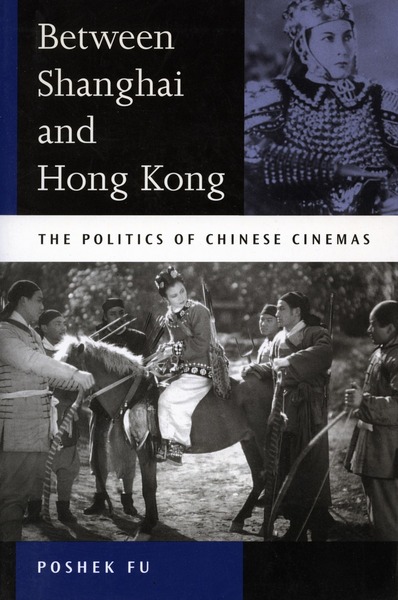 Between Shanghai and Hong Kong: The Politics of Chinese Cinemas
by Poshek Fu
Stanford University Press
288 pages, 2003
Publisher website: https://www.sup.org/books/title/?id=4344
Publisher's description:
Based on meticulous archival research and a repository of rare films, most of which were believed lost, this book is a pioneering critical study of the Chinese cinemas in Hong Kong and Shanghai and their complex interconnections. The years 1935-50 were a period of ceaseless violence in China, of war, occupation, civil war, and colonialism, leading to mass displacements of millions of people and extreme poverty. Both the cinema and the broader popular culture of this period have been little studied, partly because access to research materials is so difficult, partly because of the political problems involved (most films produced during the war have been considered pro-Japanese and their makers traitors). This study brings to light the humanity of the filmmakers, writers, and business people; the many facets of the historical situation in which they worked; and the complex politics of the films they made.
This is also an original and important study of the regional networks, diasporic connections, and border-crossing movement of goods, capital, and people that drew Hong Kong and Shanghai together in an intercity nexus that sustained the survival and even flourishing of popular cinema during this tumultuous period.