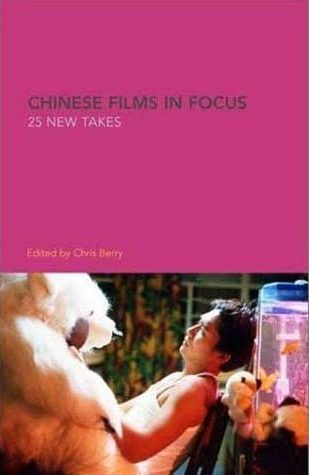 Chinese Films in Focus: 25 New Takes
edited by Chris Berry
Bloomsbury/British Film Institute
224 pages, 2003
ISBN: 9780851709864
Publisher website: https://www.bloomsbury.com/us/chinese-films-in-focus-9780851709864/
Publisher's description:
The Chinese cinemas, including mainland China, Taiwan and Hong Kong, have been the most internationally popular and successful non-Western cinemas for almost two decades. They have generated a vigorous and thriving field of interpretation and criticism. 'Chinese Films in Focus' is an anthology of 25 fresh and original readings of individual Chinese films. Mainland China, Taiwan, Hong Kong and the diaspora are all included, and historical coverage ranges from the 1930s to the beginning of the 21st century. Film titles covered include 'Farewell My Concubine', 'Chungking Express', 'Flowers of Shanghai', 'The Goddess', 'Bullet in the Head', 'Crouching Tiger Hidden Dragon', 'Crows and Sparrows', 'Yi Yi' and many more. As well as globally famous films, the anthology introduces a number of Chinese classics that are less well known internationally and deserve more attention. The essays are concise, accessible, and on the cutting edge of research. Each one outlines existing writing on the film and then presents an original perspective. All are designed for classroom use, scholarly research and to appeal to the general reader with an interest in Chinese film.