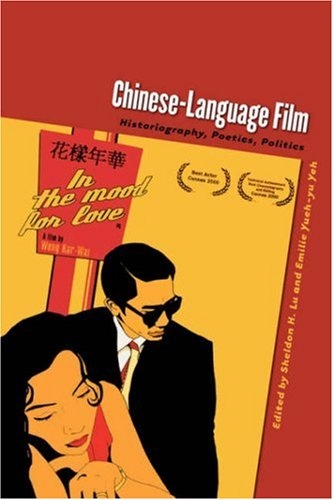 Chinese-Language Film: Historiography, Poetics, Politics
edited by Sheldon H. Lu and Emilie Yueh-yu Yeh
University of Hawaii Press
392 pages, 2005
ISBN: 9780824828691
Publisher website: https://uhpress.hawaii.edu/title/chinese-language-film-historiography-poetics-politics/
Publisher's description:
This volume, the most comprehensive work to date on Chinese film, explores the manifold dimensions of the subject and highlights areas overlooked in previous studies. Leading scholars take up issues and topics covering the entire range of Chinese cinema. Their cross-cultural engagements with individual films, accomplished with an acute sense of chronology and history, tackle questions and issues related to historiography, poetics, aesthetics, genres, and directorial styles; at the same time, they address the economics of film production and consumption as well as the cultural politics of globalization, identity, subjectivity, nationality, citizenship, and gender formation as embodied in filmic texts.