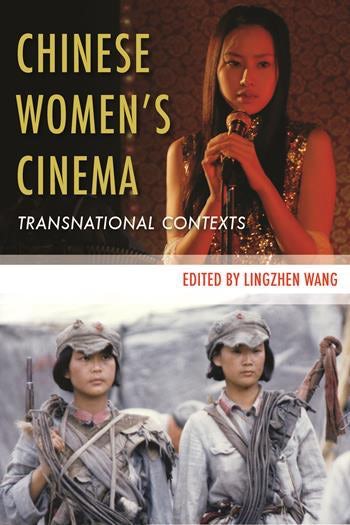 Chinese Women's Cinema: Transnational Contexts
Edited by Lingzhen Wang
Columbia University Press
448 pages, 2011
ISBN: 9780231156752
Publisher website: http://cup.columbia.edu/book/chinese-womens-cinema/9780231156745
Publisher's description:
The first of its kind in English, this collection explores twenty one well established and lesser known female filmmakers from mainland China, Hong Kong, Taiwan, and the Chinese diaspora. Sixteen scholars illuminate these filmmakers' negotiations of local and global politics, cinematic representation, and issues of gender and sexuality, covering works from the 1920s to the present. Writing from the disciplines of Asian, women's, film, and auteur studies, contributors reclaim the work of Esther Eng, Tang Shu Shuen, Dong Kena, and Sylvia Chang, among others, who have transformed Chinese cinematic modernity.
Chinese Women's Cinema is a unique, transcultural, interdisciplinary conversation on authorship, feminist cinema, transnational gender, and cinematic agency and representation. Lingzhen Wang's comprehensive introduction recounts the history and limitations of established feminist film theory, particularly its relationship with female cinematic authorship and agency. She also reviews critiques of classical feminist film theory, along with recent developments in feminist practice, altogether remapping feminist film discourse within transnational and interdisciplinary contexts. Wang's subsequent redefinition of women's cinema, and brief history of women's cinematic practices in modern China, encourage the reader to reposition gender and cinema within a transnational feminist configuration, such that power and knowledge are reexamined among and across cultures and nation-states.