The film:
Shennü
Alternative English title: The Goddess
Written and directed by Wu Yonggang
Lianhua Film Studio
Released date: December 7, 1934
Cast: Ruan Lingyu, Li Keng, Zhang Zhizhi, Li Junpan
English subtitles translated by Christopher Rea
Widely regarded as the finest Chinese silent film, Goddess is a stylistic masterpiece. A single mother working as a streetwalking prostitute finds herself trapped in a relationship with a thuggish gambler, and desperately fights to escape. How should society respond to her sacrifices? An exemplary melodrama featuring legendary actress Ruan Lingyu at her most radiant. Child actor Li Keng (Henry Lai, Lai Hang) also appears in films Sports Queen (1934) and Song of China (1935).
Learn more
Watch the video lectures and see other related content in Module 3 of the Chinese Film Classics course.
Goddess is discussed in chapter 4 of the book Chinese Film Classics, 1922-1949.
Related Posts
---
---
New Women 新女性 (1935)
A contemporary social drama about "the woman question." What are women's lives like in China today? And what should they be?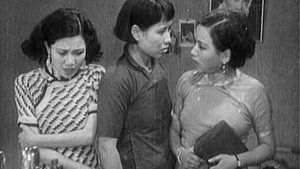 ---
The Peach Girl 桃花泣血記 (1931)
The Peach Girl co-stars Ruan Lingyu and Jin Yan as lovers in rural China tragically separated by social class.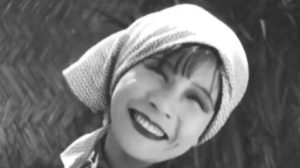 ---