The film:
ABOUT THE FILM
Red Heroine exhibits typical characteristics of 1920s wuxia (martial-chivalry, or swordsman romance), including costumes, special effects (ghosts, flying, wall-scaling, smoke), exterior scenes featuring horseback armies and crowds, a revenge plot, filial themes, supernatural elements, sexploitation, and a female avenger. Wuxia was the dominant domestic film genre of the 1920s, and remained popular until its banning by the Nationalist government in the early 1930s. The year 1929, when Red Heroine was released, was the peak year of wuxia film production. Several cast and crew went on to long careers with major studios of the 1930s, notably Shang Guanwu, who doubled as assistant director and chief baddie General Jin, and later became a regular at United Photoplay Service (Lianhua).
Christopher Rea's English translation of Red Heroine represents differences in the original bilingual Chinese-English title cards, and translates Chinese text untranslated in the original. This copy of the film has been modified slightly to cut one repeated 3-minute segment, and to improve legibility by extending the duration of a couple of title cards.
Hong xia 紅俠
Directed by Wen Yiming (Wen Yih Ming)
Cinematography: Yao Shizhong (Lincoln Yao)
Assistant Director: Shang Guanwu (K. W. San)
Cast: Fan Xuepeng (Van Shih Bong), Xu Guohui (Hsu Ko Hui), Wang Chuqin (Wang Chu Ching), Chen Meiyan (Mayor Chen), Wen Yiming, Zhao Taishan (Chow Tai San), Shang Guanwu, Zhu Shaoquan (Chu Sao Chuan), Qu Yifeng (Jui Yih Fong)
U. Lien Film Co. (Youlian yingpian gongsi 友聯影片公司)
95 minutes, silent film with original Chinese-English title cards
English translation by Christopher Rea
SYNOPSIS
"Soldiers! Soldiers!" The cry goes up in Mulberry Village. As rival armies vie for control of China, it is the common people who suffer. Yun (played by Fan Xuepeng), a meek country girl, flees the advance of the Western Army, led by the rapacious General Jin Zhiman, but her ailing grandmother is trampled to death. Jin's forces take the women of the village prisoner, including Qiong Er (played by Wang Chuqin), the beautiful daughter of village gentleman Xie Jinzhang (played by Xu Guohui). Just as Jin has Qiong stripped and is about to rape her, the hermit-magician White Monkey (played by Qu Yifeng) appears and rescues her. Yun is distraught over her grandmother's death and plans to commit suicide, but White Monkey appears in the nick of time and persuades her to live for revenge – he will train her in the martial arts. Three years later, refugees have returned to Mulberry Village, but General Jin is still at large. Ah Bao, a servant in the Xie household, tries to take advantage of Qiong. When she rebuffs him, Ah Bao steals a letter Mr. Xie has received from a friend who heads a rival army and presents it to General Jin as evidence that Xie is conspiring with the enemy. Aided by his snaggle-toothed henchman (played by Zhu Shaoquan), General Jin has Mr. Xie arrested and offers to redeem him only if the lovely Qiong will join Jin's harem as a concubine. Qiong eventually agrees, but not before Jin has sent a letter to his superior, the Generalissimo, reporting on the case. Instead of releasing Xie, General Jin detains him, and soon receives orders from the Generalissimo that Xie is to be executed, along with his entire family. WHO WILL SAVE THEM? Enter THE RED HEROINE! Flying in on a cloud, she, with White Monkey, defeats the General and his minions, save the Xies, and give the treacherous Ah Bao his just desserts. White Monkey takes his leave, saying he will await her on E'Mei Mountain. The Red Heroine blesses a union between her cousin and the newly-freed Qiong, and then–in a puff of smoke–soars into the sky.
Learn more:
Learn more about the wuxia genre by watching and reading about Woman Warrior White Rose (1929), Woman Warrior of the Wild River 6: Rumble at Deerhorn Gully (1930), and Hua Mu Lan (1939).
Read Panpan Yang's essay about Van Shih Bong (Fan Xuepeng) at the Women Film Pioneers Project website.
Learn more about the 1920s wuxia craze in John Christopher Hamm's book The Unworthy Scholar from Pingjiang: Republican Martial Arts Fiction (2019).
Watch the Red Heroine fly in and fly away:

Explore the bandit lair where the Red Heroine performs a daring rescue:

Check out the film's use of double exposure:

Related Posts
---
Special Effects
Special effects were common in early Chinese cinema, especially in comedies and martial arts (wuxia) films of the 1920s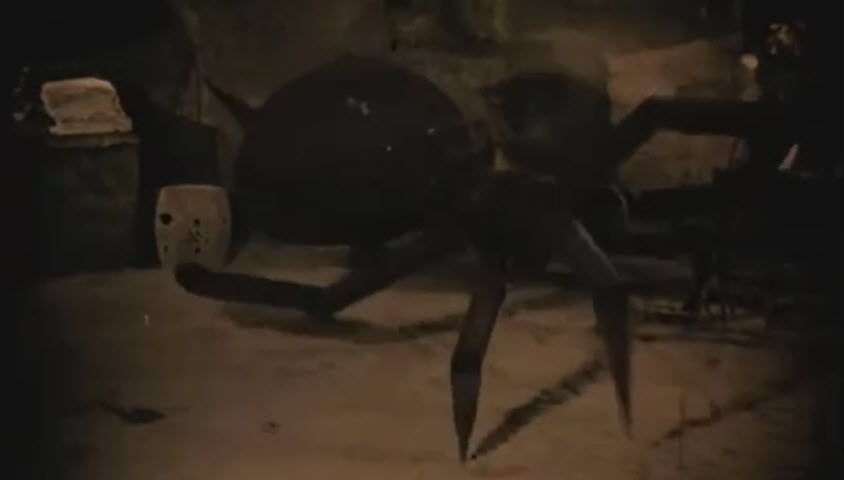 ---
Fiery Cinema (2015), by Weihong Bao
What was cinema in modern China? It was, this book tells us, a dynamic entity, not strictly tied to one media technology, one mode of operation, or one system of aesthetic code. It was, in Weihong Bao's term, an affective medium, a distinct notion of the medium as mediating environment with the power to stir passions, frame perception, and mold experience.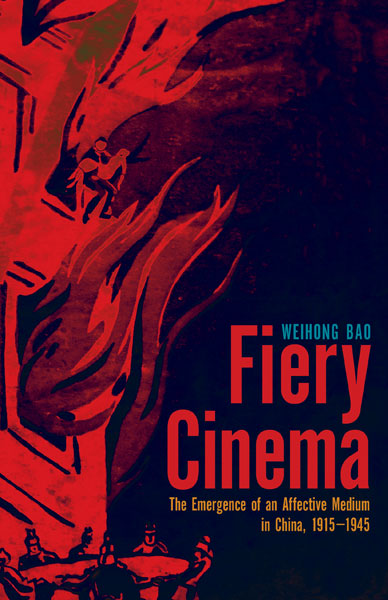 ---
Hua Mu Lan 木蘭從軍 (1939)
A young woman takes her father's place in the army and protects the Tang empire from invaders in this wartime adaptation of the Mulan legend.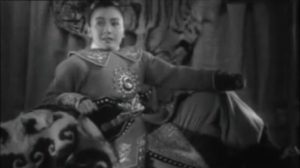 ---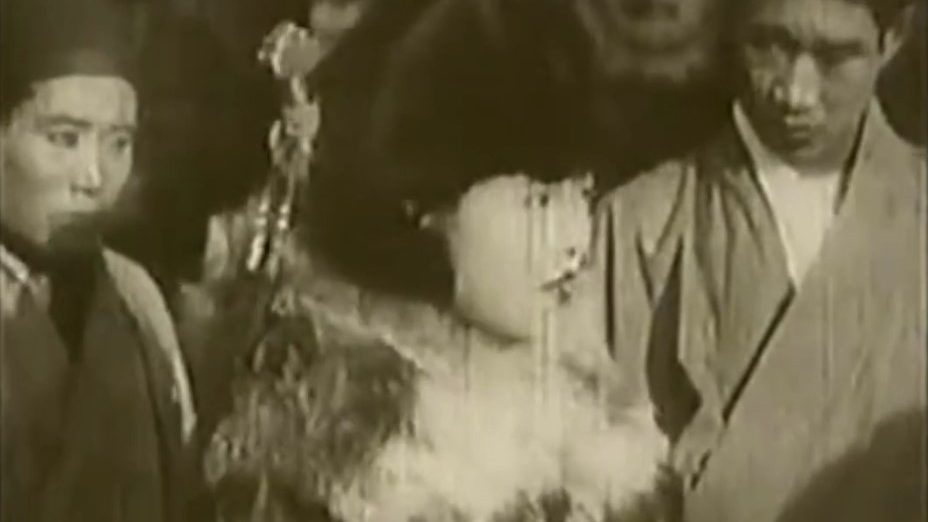 ---
Woman Warrior White Rose 女俠白玫瑰 (1929)
In this partially-extant silent action film, a female athlete becomes a swashbuckling hero and saves the family herding ground from a gang who plans to sell it to foreigners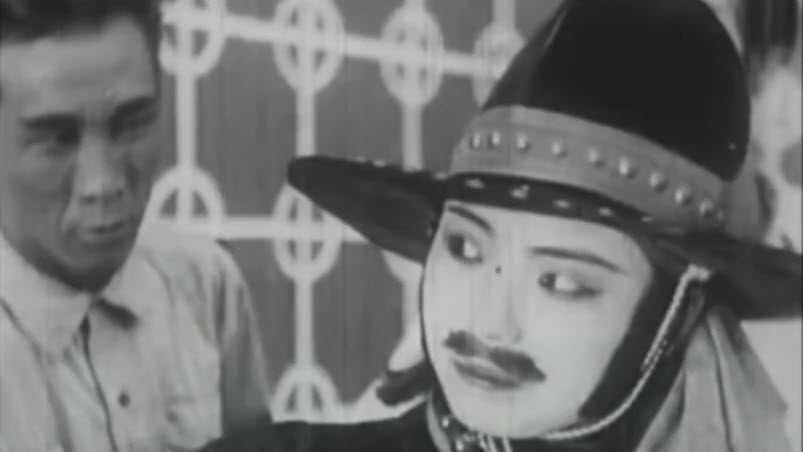 ---