The film:
Nüxia bai meigui 女侠白玫瑰
Director: Whitman Chant (Zhang Huimin 張惠民)
Assistant Director: White Rose Woo (Wu Suxin 吳素馨)
Producer: John Chant (Zhang Qingpu 張晴浦)
Studio: Chinese Drama Film Co. (Huaju 華劇)
Year of release: 1929
Running time (extent portion of film): 27 minutes
This partially-extant film contains original bilingual Chinese-English title cards. The Chinese on the title cards has been re-translated into English where significant discrepancies exist in the original. This English translation also includes other Chinese text onscreen.
English subtitles translated by Frank S. Zhou
Cast:
Wu Suxin, as Bai Suying (Woman Warrior White Rose)
Shen Lixia, as Lady Sun
Gao Guanhao, as You San
Shi Juefei, as Bai Shiqing
Zhou Juanhong, as Herdsman Hu
Sheng Xiaotian, as Pan Debiao
Ding Huashi, as Lady Niu
Lin Pengfei, as Tycoon Pan
Chen Enpei, as Pan Jie
Shen Wenjun, as Bai Tiemin
Ruan Shengduo, as Wu Zhiyuan
Zhang Jianying as Wu Xiaozhen
Wu Susu as Wu Xiaochang
Huang Jingzhou as Fatty
In this partially extant silent action film, Bai Suying, a talented athlete from a women's sports academy, gives a stand-out performance at a school demonstration and is awarded "the outfit of a heroine." Donning the swashbuckling costume, and pasting on a moustache, she hones her talents at archery and swordplay. Soon, a summons addressed to "my son Tiemin" arrives from her father, asking for help in reclaiming the Gongbao Herding Ground, which has been seized by the gang of Pan Debiao. En route home disguised as Tiemin, she and family servant You San encounter the warrior Wu Zhiyuan, who has been studying swordplay at Black Cloud Cave. The crisis deepens when Pan informs Old Mr Su that he plans to sell the hunting grounds to foreigners. At home, White Rose bests her father's men, who doubted the ability of this slight figure, and is duly elected leader of the rescue squad. After several triumphant battles against multiple opponents, they tie up Pan and his gang and send them packing. Then dad suggests that You San accompany "the young master" for a bath…
Related Posts
---
Sports Queen 體育皇后 (1934)
A country girl joins a women's sports academy in Shanghai and becomes a national track star. Will she learn the true athletic spirit?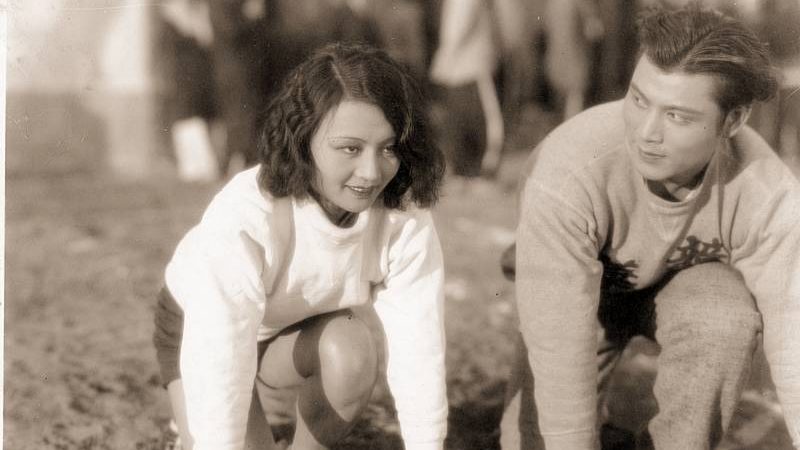 ---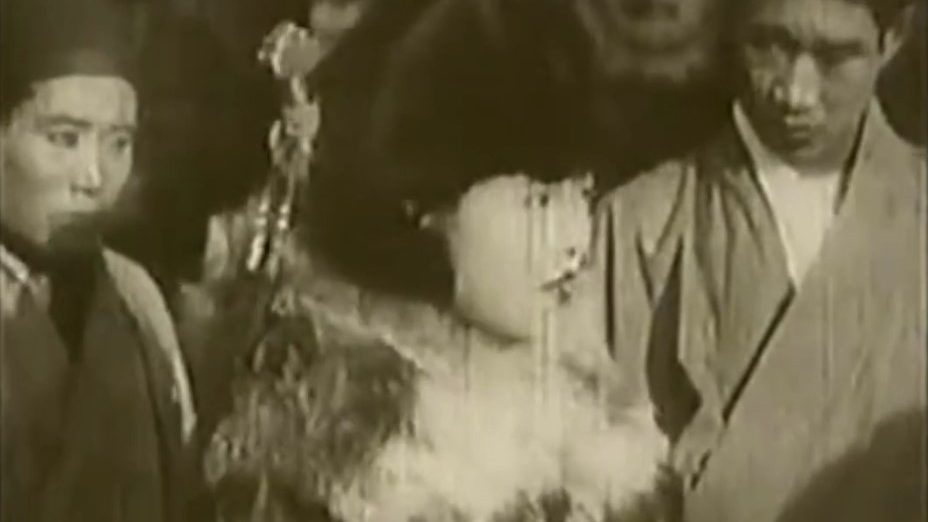 ---