Early Chinese cinema included animated short films, fully animated films, and live-action films with animated sequences. Several live-action films were adapted from comic strips. Most animated shorts from the 1920s-1940s have yet to be made available to the public, but China's first full-length animated feature film Princess Iron Fan (1941) is available with English subtitles. City Scenes (1935) is an example of a live-action film that also includes multiple animated sequences, including a 1-minute mini-film-within-the-film created by the Wan brothers, the lead animators of Princess Iron Fan. Animated song lyrics (and other kinds of text) were extremely common.
Below is a sampling of animated sequences from films as diverse as The Pearl Necklace (aka A String of Pearls, 1925), The Mighty Hero Gan Fengchi (1928), Love and Duty (1931), The Great Road (1934), City Scenes (1935), Street Angels (1937), Hua Mu Lan (1939), and Wanderings of Three-Hairs the Orphan (1949), which was adapted from a comic strip. The films in the related posts below all include animation.
You can watch many more examples on the Early Chinese Animation playlist.
Animated pearls creating the word "misfortune" in The Pearl Necklace (1925):

Animated light sabers ("flying swords") in The Mighty Hero Gan Fengchi (1928):

Animated studio logo in the opening credits of Love and Duty (1931):

Animated airplane and stars (with sound effect) in The Great Road (1934):

Cinema cartoon-within-a-film in City Scenes (1935):

Animated song lyrics in Street Angels (1937):

Animated goose hunt in the opening scene of Hua Mu Lan (1939):

Animated dragon tattoo in Wanderings of Three-Hairs the Orphan (1949):

Related Posts
---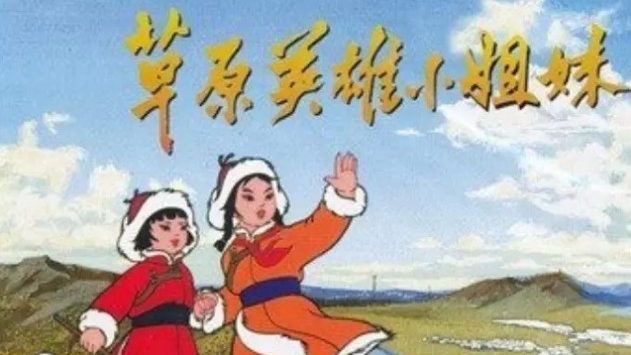 ---
Animated Encounters (2019), by Daisy Yan Du
China's role in the history of world animation has been trivialized or largely forgotten. In Animated Encounters Daisy Yan Du addresses this omission in her study of Chinese animation and its engagement with international forces during its formative period, the 1940s–1970s.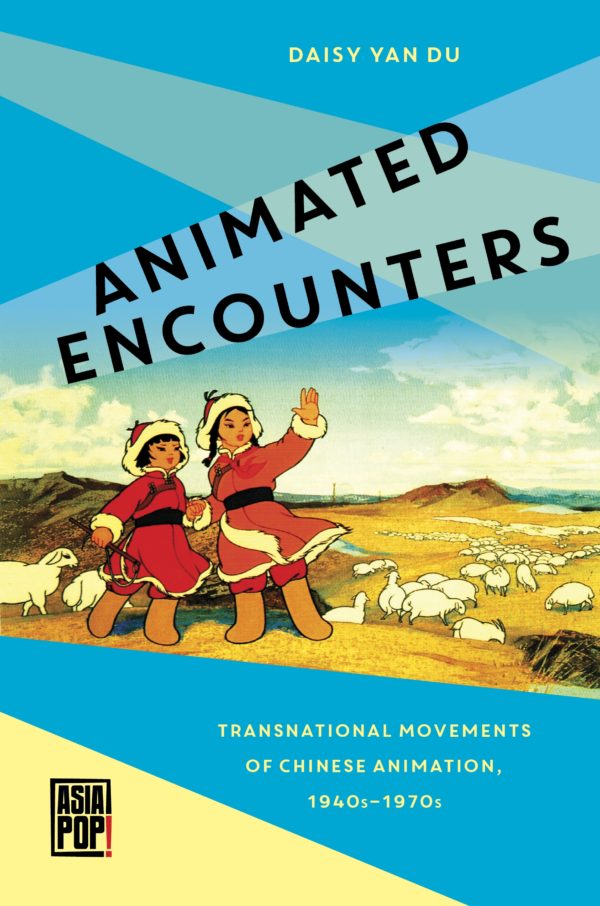 ---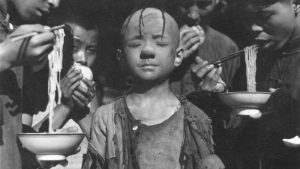 ---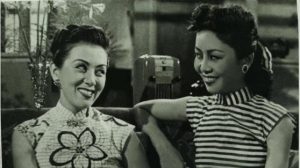 ---
Princess Iron Fan 鐵扇公主 (1941)
Monkey and companions try to outwit a demon's wife in this animated feature film, which adapts an episode from Journey to the West.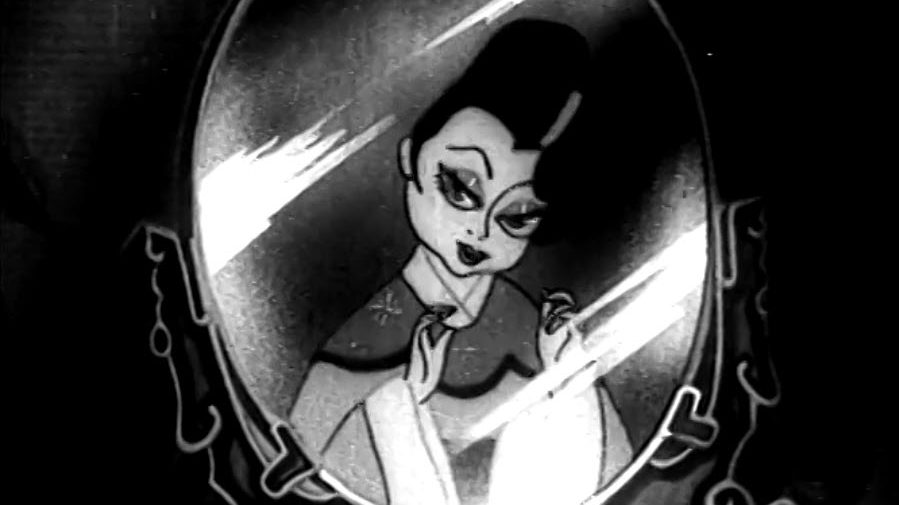 ---
Hua Mu Lan 木蘭從軍 (1939)
A young woman takes her father's place in the army and protects the Tang empire from invaders in this wartime adaptation of the Mulan legend.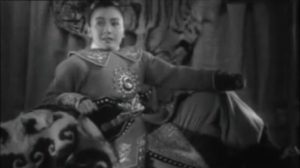 ---
Street Angels 馬路天使 (1937)
Zhou Xuan sings two hit songs in this social drama by experimental filmmaker Yuan Muzhi, costarring heartthrob Zhao Dan.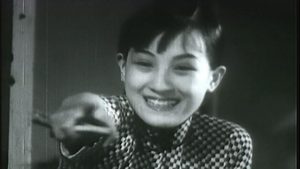 ---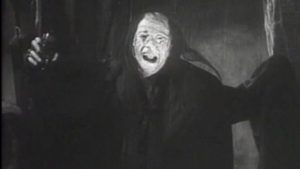 ---
New Women 新女性 (1935)
A contemporary social drama about "the woman question." What are women's lives like in China today? And what should they be?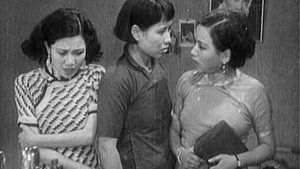 ---
City Scenes 都市風光 (1935)
Yuan Muzhi's experimental directorial debut shows a country family's farcical attempts to make it big in Shanghai.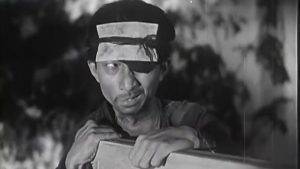 ---
The Great Road 大路 (1934)
In this genre-bending romp, a band of road workers, aided by two women, build a great road to help China fight off invaders.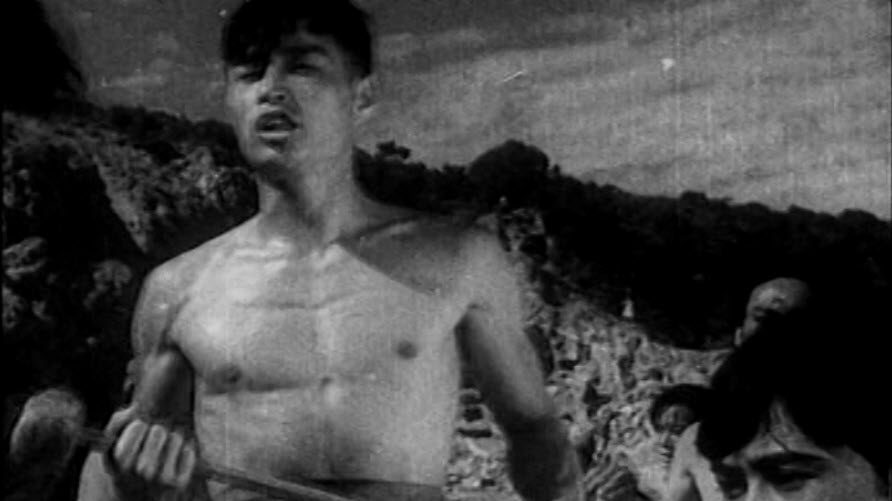 ---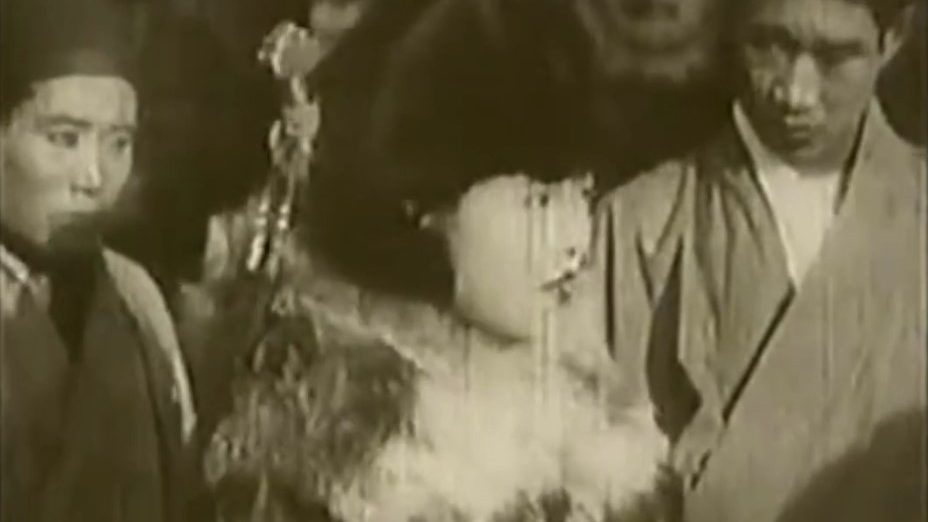 ---
The Pearl Necklace 一串珍珠 (1926)
What's truly precious? This silent film features a conservative morality tale about women's vanity, with two outstanding scenes of animation.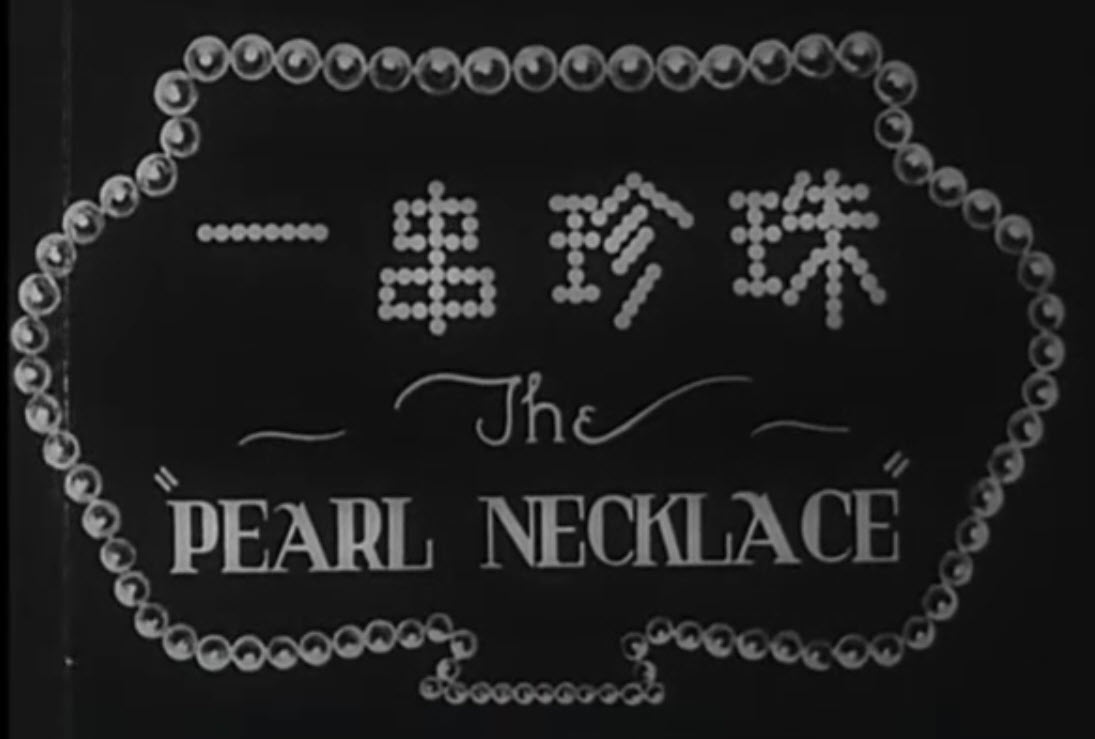 ---